Svensk erfarenhet & expertis
Tools for Sex & Gender analysis in health
This page contains a list of resources put together by the KI Centre for Gender Medicine. If you have any ideas or feedback, feel free to contact us. More content will be published continuously!

Terms
Sex
refers to biological qualities characteristic of women [females] and men [males] in terms of reproductive organs and functions based on chromosomal complement and physiology. As such, sex is globally understood as the classification of living things as male and female, and intersexed.

Gender – a socio-cultural process – refers to cultural and social attitudes that together shape and sanction "feminine" and "masculine" behaviours, products, technologies, environments, and knowledge.

Gender equality: gender equality is the result of the absence of discrimination on the basis of a person's sex in opportunities and the allocation of resources or benefits or in access to services.

Sex/ gender analysis: is an umbrella term for the entire research cycle that includes the integration of sex/ gender issues from the setting of research priorities through developing methodologies, gathering and analysing data to evaluating and reporting results and transferring them to markets.Gender dimension in research: is a concept regrouping the various elements concerning biological characteristics and social/cultural factors of both women and men into the development of research policies, programmes and projects.





Tools



1. Toolkit Gender in EU-funded research


How to make research gender-sensitive?

To make research gender-sensitive one needs to take gender into account at all stages of the research cycle. Gender-sensitive research takes a twin approach: it pays attention to the participation of women and men, providing equal opportunities for all, and it integrates gender into the research content all the way from the initial research idea to the dissemination of results. Read more in the Toolkit Gender in EU-funded research. For the Gender Toolkit in swedish, please download here.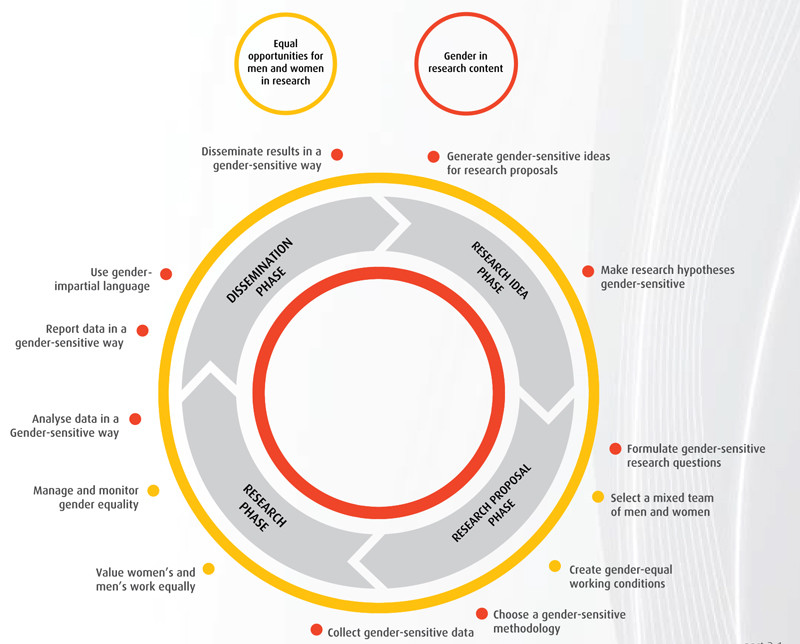 3. Janusinfo
Janusinfo
is a non-commercial website providing drug information to support healthcare professionals in their everyday work. Read more here.

4. Gendered Reactions

The Center for Gender Medicine (CfGM) of Karolinska Institutet released a beta website aiming to highlight the male and female perspectives on the use of pharmaceutical drugs. GenderedReactions.com is an interactive space that allows quick identification of side effects that drugs trick on people, divided by their frequency between women and men.

5. Sex & Gender Pub Quiz

Have fun in student pubs with our Sex&Gender Pub Quiz made in collaboration with the Think Train.

Resurslista
Tools for Gender analysis in health

Gendered Reactions

-

tillhandahåller information för allmänheten om läkemedelsbiverkningar som är könsberoende

INFPREG - kunskapscentrum för infektioner under graviditet

Gender Toolkit - att göra forskning genusmedveten

Janusinfo

Gender Button

-

kön, genus och läkemedel

The Role of Gender-based Innovations for the UN Sustainable Development Goals

An NIH Outreach Toolkit - how to Engage, Recruit, and Retain Women in Clinical Research

KI Toolbox

- en verktygslåda för ökad kreativitet och samarbeten



The remake of a Stanford MOOC